THE LONDON CALLIGRAPHY DESIGN STUDIO
BESPOKE STATIONERY
FOUNDED BY LONDON BASED CALLIGRAPHER AND DESIGNER KATIE NOAKES, LONDON CALLIGRAPHY IS A BOUTIQUE DESIGN STUDIO SPECIALISING IN THE ART OF CALLIGRAPHY, HAND LETTERING AND ILLUSTRATION.
FROM SIMPLE PLACE SETTINGS AND INVITATIONS TO BESPOKE STATIONERY, ILLUSTRATION AND FULL BRAND DESIGN. WE CREATE UNIQUE DESIGNS AND IDEAS TO MAKE YOUR BRANDING AND EVENTS AS SPECIAL AS POSSIBLE
LONDON CALLIGRAPHY HAS A TEAM OF LONDON'S FINEST CALLIGRAPHERS, DESIGNERS AND ILLUSTRATORS. WE SPECIALISE IN MODERN, TRADITIONAL AND ARABIC CALLIGRAPHY.
WE WORK CLOSELY WITH EACH AND EVERY CLIENT TO BUILD CREATIVE IDEAS AND EXCEED EXPECTATIONS.
ILLUSTRATED PLACE SETTINGS,
NET A PORTER
HANDWRITTEN INVITATIONS, BUCKINGHAM PALACE
PERSONALISED GREETINGS CARDS, TIFFANY & CO.
PLACE NAMES, NET A PORTER WEDDING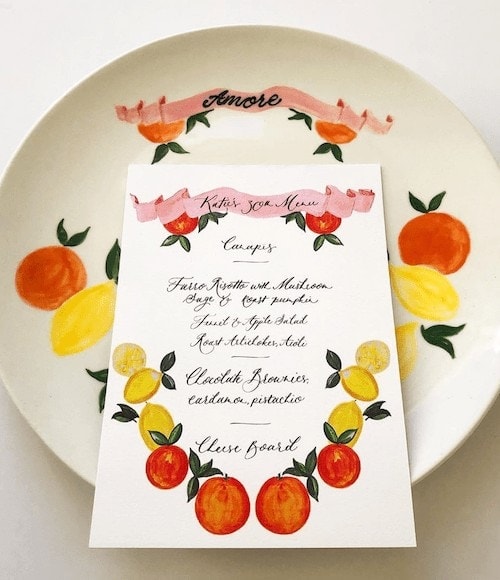 ILLUSTRATED MENU & PLATE DESIGN, PRIVATE PARTY
ILLUSTRATED TABLE NAMES,
NET A PORTER WEDDING
PERRSONALISED ENVELOPES,
FASHION WEEK
ILLUSTRATED PLACE SETTINGS,
NET A PORTER
ON-SITE PERSONALISATION & ILLUSTRATION
ADD A PERSONAL TOUCH TO YOUR GUEST'S EXPERIENCE.
KATIE AND HER TALENTED TEAM OF CALLIGRAPHERS CAN ATTEND YOUR EVENT TO OFFER A CALLIGRAPHY AND/OR ILLUSTRATION SERVICE – THIS CAN INCLUDE PERSONALISING YOUR PRODUCTS, LIVE ILLUSTRATIONS, CREATING GIFT TAGS AND GIFT WRAP, CARDS, ENVELOPES, BAGS AND MORE.
PERSONALISED TOTE BAGS, SEZANE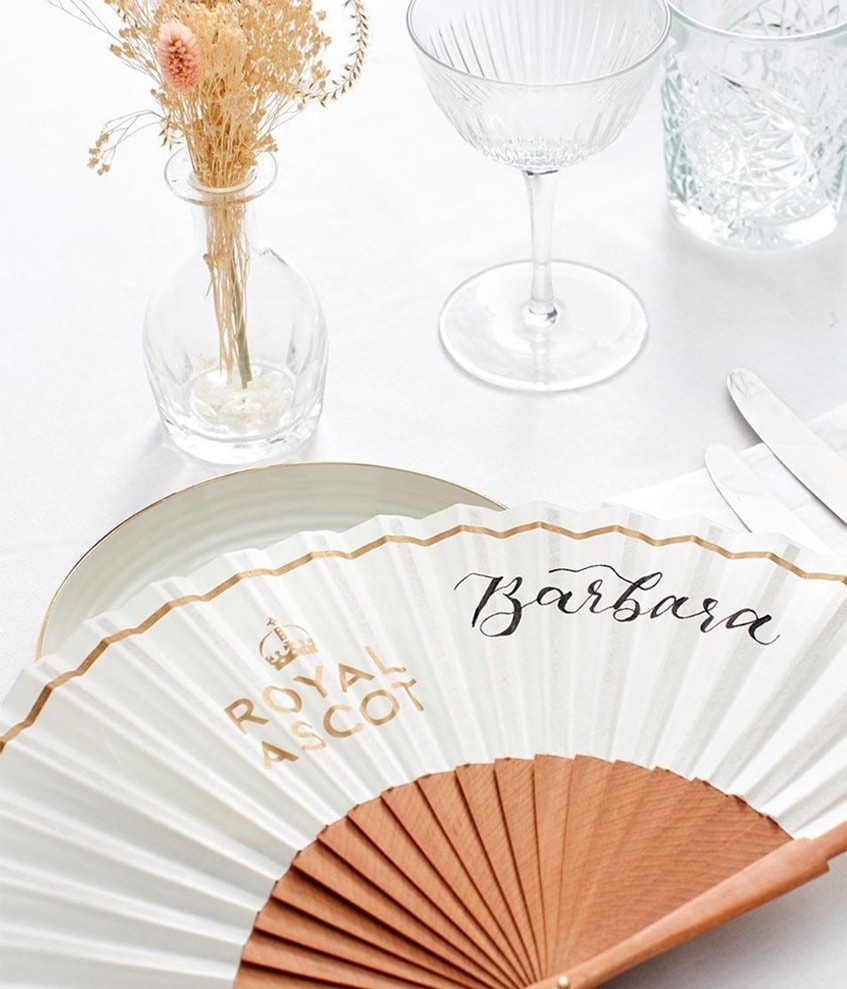 PERSONALISED HAND FANS,
ROYAL ASCOT
PERSONALISED BAUBLES, NET A PORTER
PERSONALISED GIFT TAGS, IRIS & INK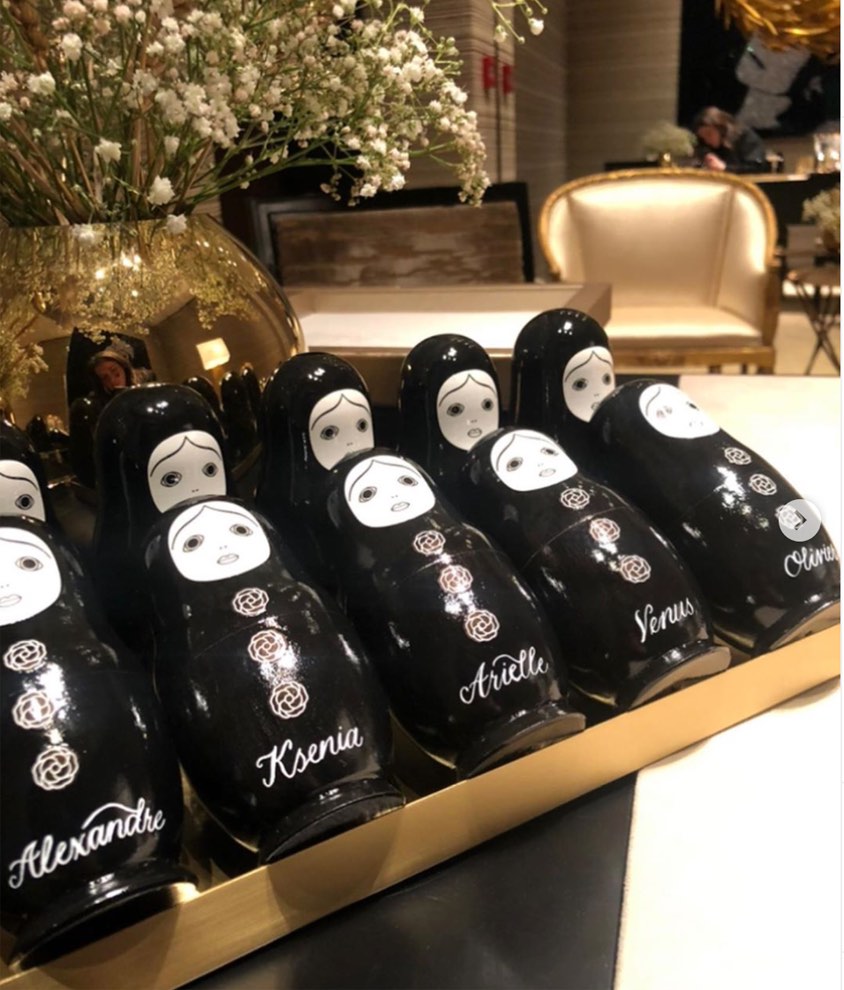 PERSONALISED RUSSIAN DOLLS, CHANEL
PERSONALISED, GIFT WRAPPING, JIGSAW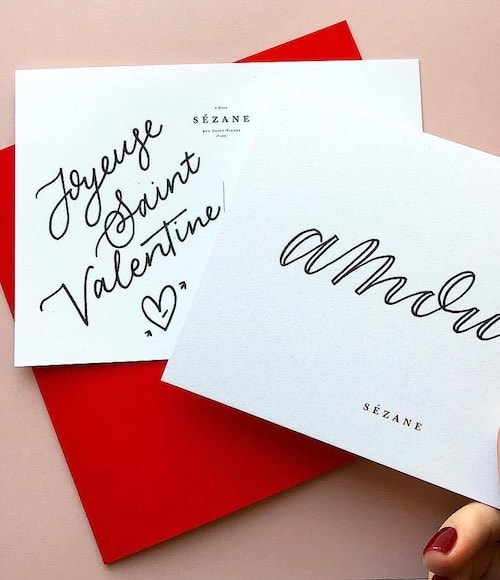 PERSONALISED VALENTINES CARDS, SEZANE
PERSONALISED HATS,
GUARDS POLO CLUB
HAND PAINTED CARDS,
KATE SPADE NEW YORK
PRIVATE & CORPORATE GROUP WORKSHOPS
IMPRESS YOUR CLIENTS & CUSTOMERS, TREAT YOUR TEAM OR HOST A CALLIGRAPHY PARTY FOR FRIENDS
Zoe Ryan
December 10, 2020.
I really enjoyed the class, I've already started using my new skills to draft my Christmas cards.
Fabulous online course with Katie. I will definitely be signing up again for another one
Alice Brady
November 24, 2020.
I loved this online workshop - I came with no prior experience and it was so easy to follow the instructions and clear demonstrations Katie gave. I would recommend the beginner's class to anyone interested in learning calligraphy
Egle Usaite
November 15, 2020.
Absolutely loved improvers calligraphy workshop and would recommend Kate's classes to anyone wanting to learn calligraphy
camilla arpe
November 10, 2020.
This calligraphy course is just fantastic! Katie is a great teacher and she will follow you through the whole workshop with care even if you are not the only one in the room. This is not just a calligraphy workshop but an amazing experience,too! The venue is stunning, the cake offered is delicious and there is attention for every single detail! I attended their face-to-face class for the beginner course and the online class for the improver workshop and it has been, in both occasions, a very pleasant experience!
Jodie Miller
November 3, 2020.
Really lovely class with plenty of opportunities for asking questions and 1-1 moments. The workshop booklet has loads of helpful tips, the pack of stationary to take home was a really nice touch too.
Colette Collins
October 28, 2020.
I loved this workshop! Very informative and easy to pick up. Be prepared to be totally engrossed for 2 hours. I'll definitely be back to do another course soon.
Monique Asiedu
October 27, 2020.
Katie was lovely and a great teacher! I'm a complete beginner but really enjoyed the class. The cake and Prosecco was a lovely touch!
karen corfield
October 6, 2020.
Really enjoyed the beginners course led by Katie. Thank you for a great introduction to calligraphy and hope to see you again once I've practised!
Services
Founded by calligrapher and designer Katie Noakes, London Calligraphy is a boutique design studio specialising in the art of calligraphy, hand lettering and illustration.
With a high level of expertise in design, we create unique, luxury stationery to exceed expectation. From place settings, invitations and on the day stationery to full brand design. We work with each client to come up with bespoke designs and ideas to make your event as special as possible.
Live Events
Katie and her talented team can attend your event to offer a personalised calligraphy or illustration service on the day – this can include personalising your product, creating gift tags, cards, envelopes, bags and more.
We specialise in many different calligraphy styles and can cater to your event and clients. Our styles include modern calligraphy and lettering, traditional calligraphy scripts as well as Chinese and Arabic calligraphy.
We work with many notable clients worldwide including:
Royal Ascot, The Berkeley Hotel, Buckingham Palace, Chanel, Claridge's, The Connaught Hotel, Corinthia Hotel London, Fenwick, Fortnum & Mason, John Lewis, Kikki K, Lillingston Events, The Ned, Net-a-Porter, The Prince's Trust, Selfridges, Sézane, Soho House, Space NK, Tiffany & Co., Vogue and Walpole.
LONDON CALLIGRAPHY HAS A TEAM OF THE FINEST CALLIGRAPHERS AND ILLUSTRATORS IN LONDON. WE WORK CLOSELY WITH EACH AND EVERY CLIENT TO BUILD CREATIVE IDEAS AND EXCEED EXPECTATIONS.